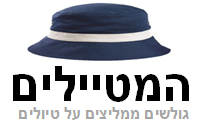 Off Road Tours in Spain
Off Road Tours in Spain
Taking to the road carries with it connotations of freedom, romance, adventure and relaxation. Sometimes taking a detour on that road can bring untold rewards and take you to places you have only dreamed about. For adventurous travelers who crave a vacation that is (literally) off the beaten path, an off road tour may be just the answer, and when the travel destination is Spain, the opportunities for a unique and unforgettable trip are high.
Off Road Tours in Spain offer surprise, variety and a rare chance to discover the "hidden" Spain. They give visitors a chance to explore this fascinating country from within. Like its culture, the Spanish countryside is rich and varied. From the Pyrenees to the Basque region to Catalonia, there are
many activities Off Road Tours in Spain offer
. Off Road Tours in Spain offer a chance to travel the back roads with a 4x4 tour. Tourists, accompanied by knowledgeable guides, can navigate their own vehicles through the mountains and valleys with plenty of chances along the way to enjoy hiking, kayaking, biking and horseback riding, depending on the travelers' level of experience. Off Road Tours in Spain make stops along the way that include nature reserves, tree top parks and canyons. An average 4x4 tour can run from three to eight days based on participants' interests. Off Road Tours in Spain can also be taken by foot or motorbike.
Seasoned guides who are familiar with the area and know how to negotiate any special travel permits are along with participants every step of the way. You can rest confident that you are among guides familiar with the country. And, of course, Off Road Tours in Spain also take in the usual places of interest – cities rich in the country's unique cultural history such as San Sebastian and Barcelona. Away from the pressure of a rigid itinerary, Off Road Tours in Spain offer visitors a chance to explore at their own pace, based on their personal interests and activity levels. Take your vacation to the next level by embarking on the trip of a lifetime with Off Road Tours in Spain.